Discover the STATE RESERVE
Hastings Caves
Introduction
The Hastings Caves State Reserve offers visitors a variety of experiences, from relaxing in the warm waters of a thermal springs pool, walking in the rich forests of the reserve and, the unique experience of exploring Newdegate Cave. Both the thermal pool and the trail which leads through the surrounding forests are accessible to wheelchair users.
Named after Sir Francis Newdegate, the Governor of Tasmania from 1917-1920, Newdegate Cave is the largest tourist cave in Australia which occurs in dolomite, rather than limestone.
Its richly decorated chambers began forming tens of millions of years ago. Don't miss the opportunity to take a tour of the cave with qualified Parks and Wildlife Service guides.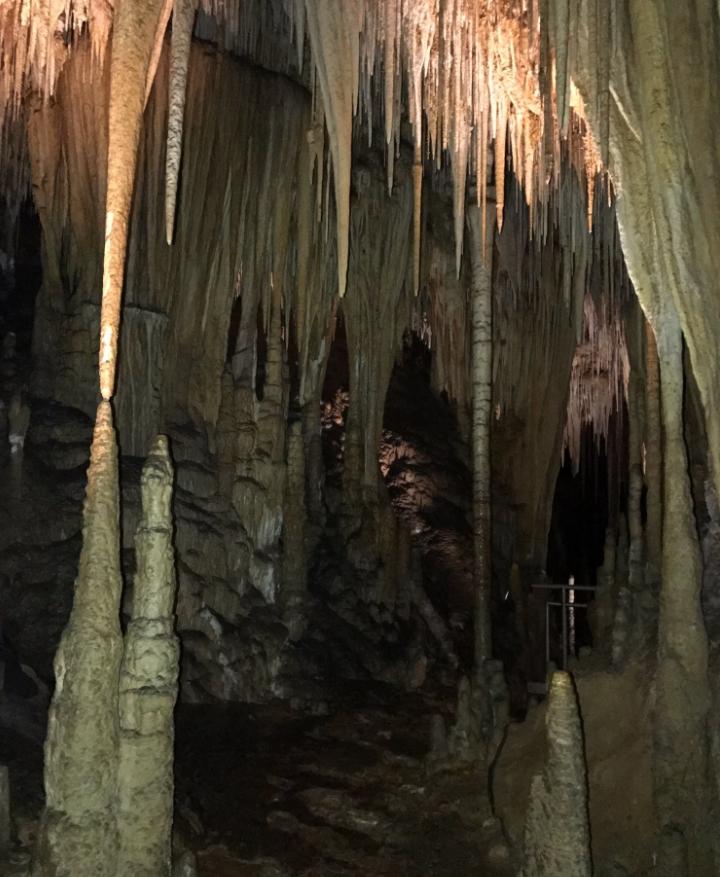 Newdegate Cave
The spectacular subterranean formations from millions of years ago
Formed millions of years ago, these great dolomite caves were discovered in 1917 by timber workers. A Parks and Wildlife guide will take you on a 45-minute guided cave tour. You will discover spectacular subterranean formations including flow stone, stalactites, columns, shawls, straws, stalagmites and the unusual helictites. The cave is spacious and well-lit and there are no narrow passages. There are 500 stairs in total inside the cave, all equipped with handrails.
You are invited.
A good place to be.
The cafe provides pies, toasted sandwiches and biscuits, confectionary, drinks and ice creams. You can enjoy in a peaceful environment surrounded by nature in forest hot spring.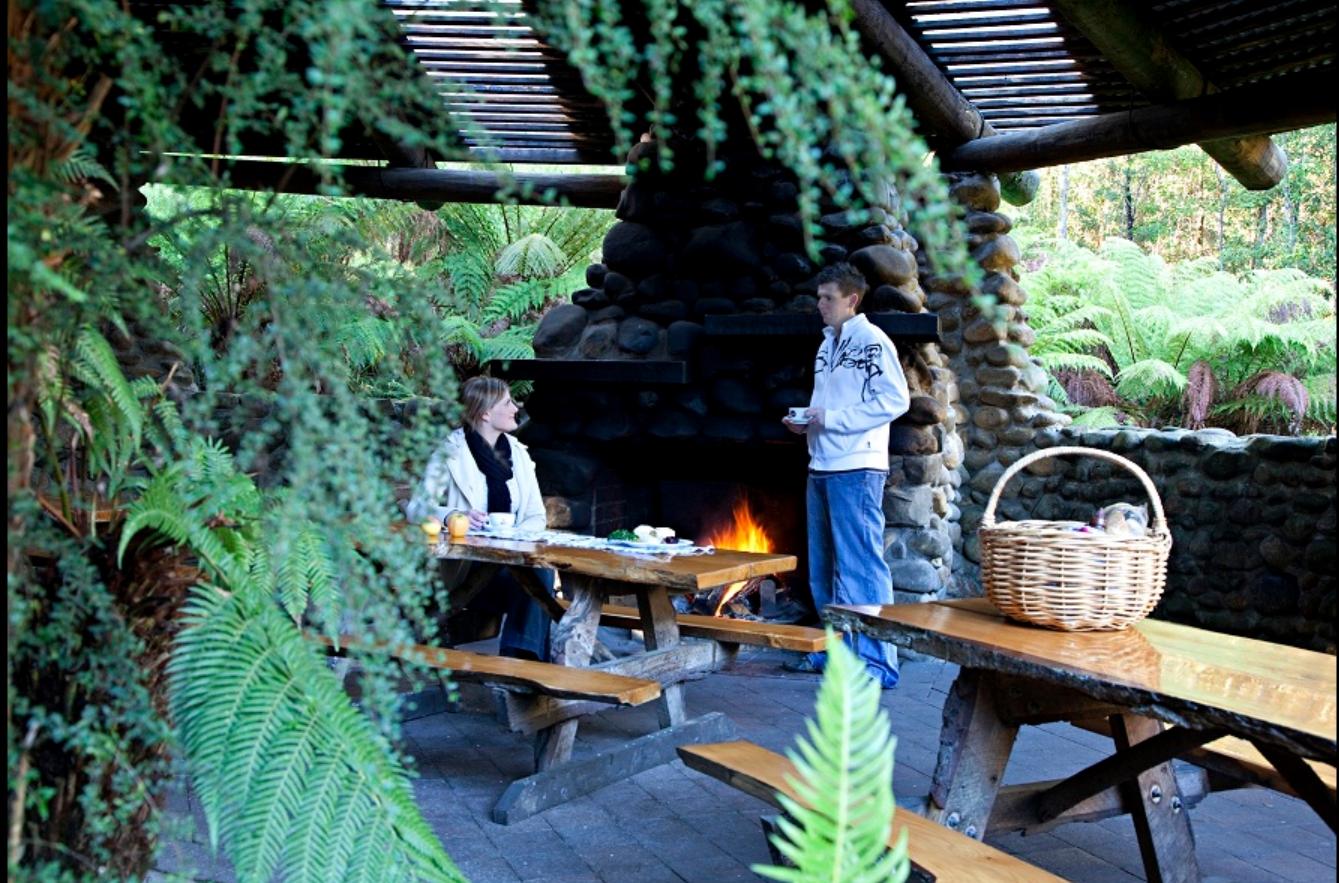 The Thermal Pool awaits you.
Hot meets Cold. Twice the pleasure.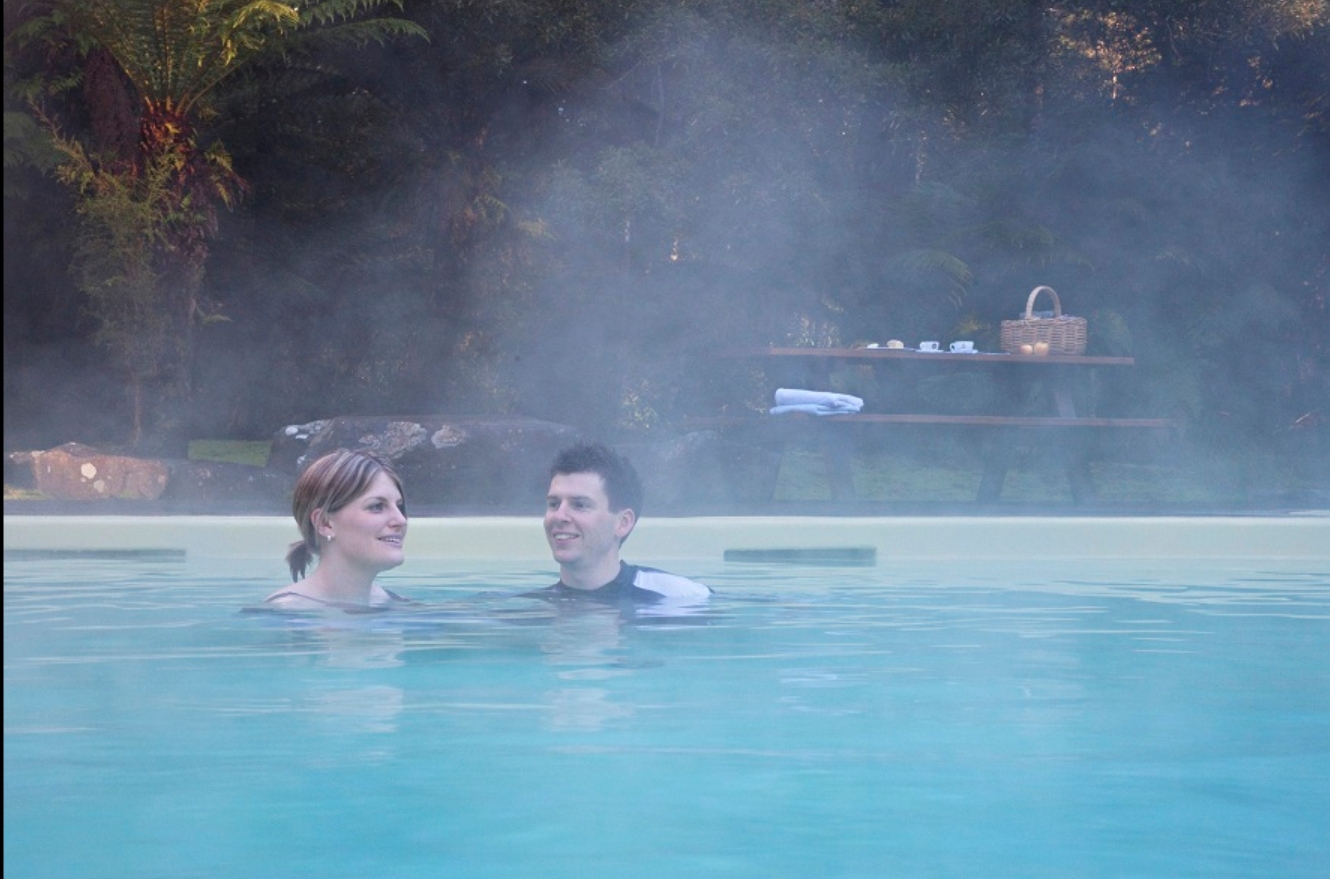 Facilities
Facilities include a visitor centre, kiosk and souvenir shop. Tickets for cave tours and the thermal pool can be purchased here. The kiosk provides pies, toasted sandwiches and biscuits, confectionary, drinks and ice creams.
The pool area has a picnic shelter with tables, open fires electric barbecues, toilets and change rooms.
Petrol is available from Southport and Dover.
Walks
There are two easy nature walks starting from the pool area. The Platypus Walk is a 10 minute walk through wet forest, following a small stream to a warm spring. The track is suitable for wheelchairs and for visually impaired visitors.
The Hot Springs Walk branches off the Platypus walk and takes about 20 minutes to complete.
Flora & Fauna
Eucalypts shade the diverse understorey of ferns, moss, native laurel, mountain pepper, blackwood, sassafras, musk and tea-trees. Gahnia, commonly known as cutting grass because of the serrations on its leaves, provides a safe haven for small birds.
You may see a platypus, trout or eel in the creek. Quolls, lyrebirds and currawongs are often seen within the reserve. Pets are not permitted in any state reserve, including in cars. Even the smell of domestic animals disturbs wildlife.
We'd love your visit!
Get in touch with us
Our Location
Hastings Caves and Thermal Springs
754 Hastings Caves Rd,
Hastings TAS 7109
Phone: 03 6298 3209
Fax: 03 6298 3103